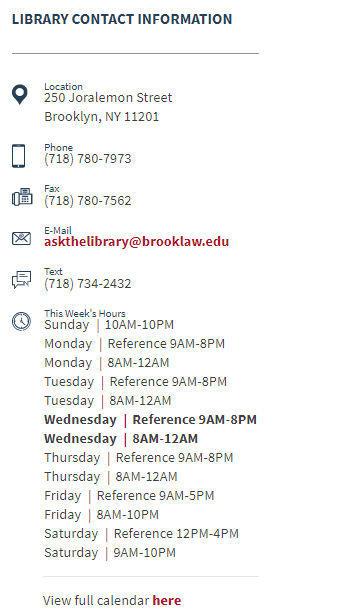 The BLS Library staff welcomes new and returning students to school for the 2019-2020 academic year. We are here to help in whatever way we can with your print and electronic use of the Library.
You may borrow reserve and circulating books from the first floor Circulation Desk and you can ask for reference and research assistance at the first floor Reference Desk. Also, we want to let you know that there are now more ways than ever to reach the Reference Librarians. You can visit us at the Reference Desk, call us, text us, or email us. See above for Reference Librarian contact information and reference hours.
We also invite you to use our chat function. Visit the library homepage and click on our chat icon (see below) – you'll be chatting with a friendly librarian in no time!

Good Luck in the fall semester! We look forward to seeing you in the Library!