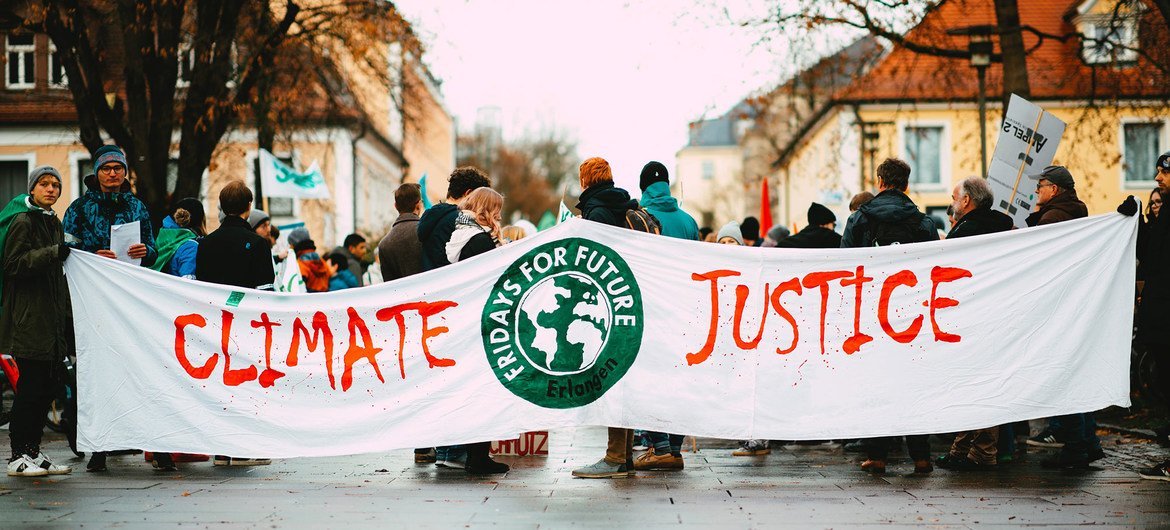 Unsplash/Markus SpiskeA climate change demonstration in Erlangen, Germany.
Whenever you are researching an issue, whether for a paper or a note, one of the most efficient ways to get started is to find a research guide. The BLS librarians have created dozens of research guides, available on the library's homepage (just click on the Research Guides tab), including guides on Career Resources, Paper Topic Selection and Development for International and Foreign Law, Federal Legislative History Research, New York Civil Practice, Researching Copyright Law, and Antitrust and Competition law.
Our latest guide summarizes resources for researching climate change and environmental law . This guide includes links to books, treatises, databases, major environmental treaties, blogs and news sources for researching U.S. and international climate change and environmental law. As noted in a recent report issued by the UN Environment Programme , there has been a rapid increase in climate change litigation with over 1,500 cases filed in 38 countries as of July 2020. Our research guide includes links to climate change litigation databases and other resources that will assist students researching this burgeoning field of law.
Find our Climate Change and Environmental Law Guide under the Research Guides tab at brooklaw.edu/library. Happy Researching!