Episode 089: Conversation with Prof. Andrew Napolitano.mp3
This podcast features an interview with Brooklyn Law School Visiting Professor of Law  Andrew Napolitano who teaches courses on Constitutional Interpretation and Individual Rights and First Amendment Law. Professor Napolitano discusses his role in the upcoming Evening with United States Supreme Court Justice Antonin Scalia scheduled for Friday, March 21, 2014 from 5:30 pm to 7:00 pm at the Brooklyn Academy of Music's Howard Gilman Opera House.
In the conversation, Judge Napolitano discusses the format of the upcoming event where he will question Justice Scalia on issues of human freedom and the U.S. Constitution. Following that will be questions from the audience on a range of topics that Justice Scalia has covered both in his judicial opinions and dissents as well as the books that he has authored. Books in the collection of the BLS Library include: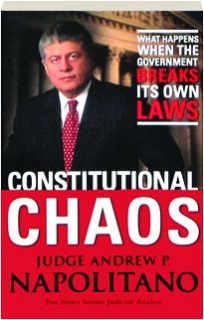 Judge Napolitano talks about two of his books that are in the BLS Library collection. The earliest is Constitutional Chaos: What Happens When the Government Breaks Its Own Laws (Call # HV9950 .N34 2004) written after he left the New Jersey Superior Court where he served as a trial judge from 1987 to 1995. The book speaks from his experiences and investigation about how government agencies will often arrest without warrant, spy without legal authority, imprison without charge, and kill without cause.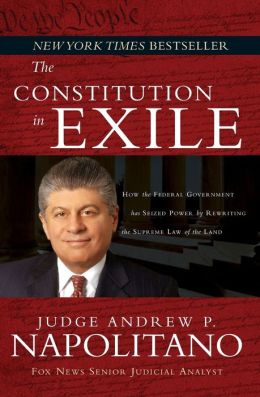 The other title is The Constitution in Exile: How the Federal Government Has Seized Power by Rewriting the Supreme Law of the Land (Call # KF5050 .N37 2006). The book explains how the federal government has manipulated the Constitution to take power from the states and the people. He closes the interview by discussing The Second Constitutional Convention: How the American People Can Take Back Their Government by Richard E. Labunski (Call #KF4555.L33 2000) which looks at Article V of the U.S. Constitution that authorizes the American people to call for a new constitutional convention.