Brooklyn Law School Professor of Law Emeritus Norman Poser is a widely-respected expert in both international and domestic securities regulation and the author of Broker-Dealer Law and Regulation, International Securities Regulation: London's "Big Bang," and the European Securities Markets. Before joining Brooklyn Law School's faculty in 1980, he worked for the American Stock Exchange as Executive Vice President for Legal and Regulatory Affairs and Senior Vice President of Policy Planning and Government Relations. Professor Poser also served as Assistant Director of the Division of Trading and Markets of the United States Securities and Exchange Commission. He has worked as a consultant and expert witness on a wide variety of matters, including engagements in connection with securities litigations and arbitrations for the New York State Attorney General, the World Bank, the Organization of American States, the United States Agency for International Development, the Securities and Exchange Commission, and several prominent securities exchanges.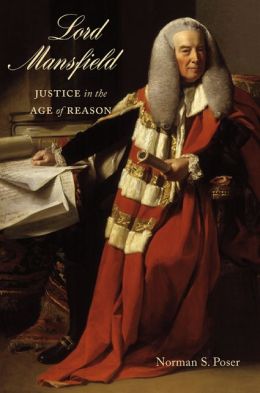 Prof. Poser recently published Lord Mansfield: Justice in the Age of Reason available in the BLS Library's International Collection (Call # KD621.M3 P68 2013). The book is the first modern biography of Lord Mansfield (1705–1793). In it Prof. Poser details the life and times of the great 18th-century judge and statesman, whose legacy continues to have a unique influence on Anglo-American law and society. The son of a minor Scottish nobleman who skirted charges of treason, Mansfield rose through English society to become a member of its ruling aristocracy, confidential advisor to two kings, and friend to statesmen, poets, artists, actors, bishops, soldiers, and members of the nobility. His extraordinary political career – both before and during his unprecedented 32-year tenure as Chief Justice of England – offers a portrait of a fascinating era.
On Wednesday, November 7, 2013 at 6pm in the Subotnick Center at 250 Joralemon Street, there will be a Book Launch followed by a Reception. Those wanting to attend this event are urged to RSVP online at www.brooklaw.edu/mansfield before Tuesday, November 5. There is no charge for this event. Copies of the book will be available for purchase. Earlier this month, the Wall Street Journal published a review of Prof. Poser's book. The review can be found at this link.